This is a very large Bespoke Handmade Burr Walnut Marquetry Sideboard equipped with lots of storage space for your cutlery, crockery and other essential items.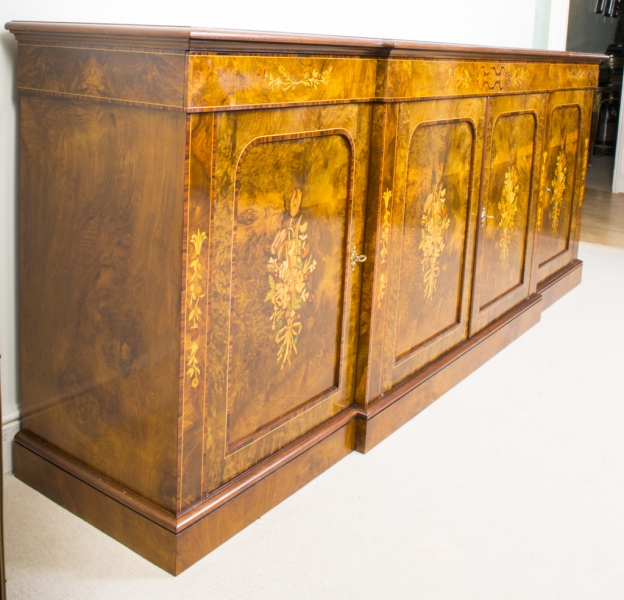 There are three large cupboards, fronted by 4 doors, and three large drawers. The interior is skillfully cloth lined.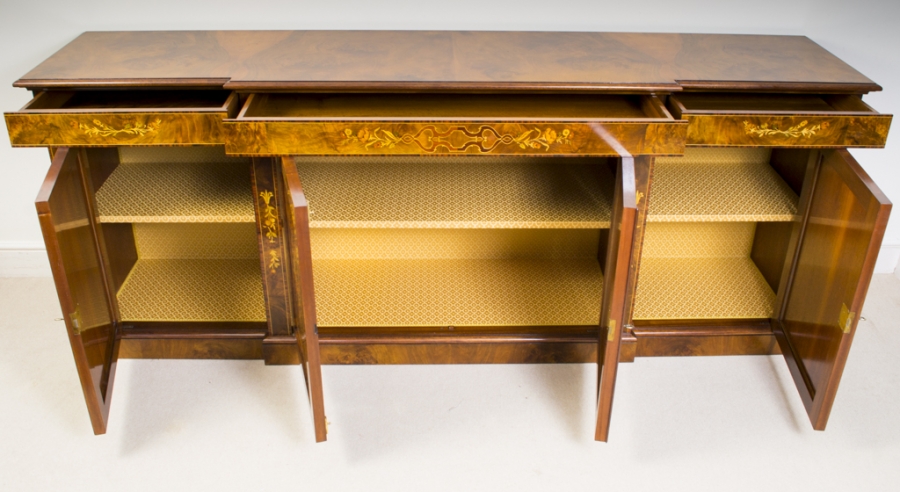 It can be purchased as-is but the main attraction is that we are able to customise this design to incorporate your own decorative requirements which might include company logos or product images as well as family crests and coats of arms.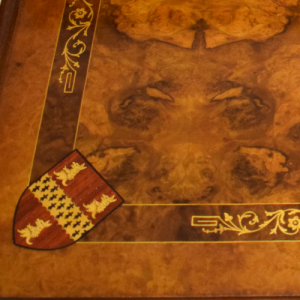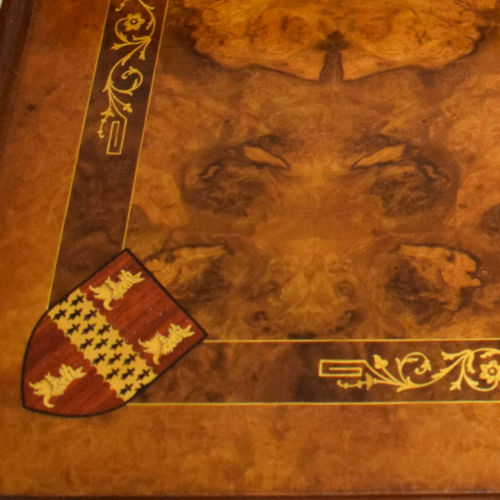 The sideboard is made in a traditional Victorian style from the very finest timbers and using traditional techniques. The marquetry decoration is traditional and may be completely or partially replaced with your own design requirements. It will be French polished before delivery to make sure that the fine grain of the timber is displayed at its best.
Why not get in touch with our advisors and discuss your bespoke requirements – we'll advise as to what is possible and provide you with an estimate of cost.
Dimensions
This is a large and impressive piece of furniture but please take care to be sure that it will fit into the space where you intend to place it. The dimensions are:
Height 105cm x Width 264cm x Depth 58cm which is equal to, in inches: Height 3 ft, 5 in x Width 8 ft, 8 in x Depth 1 ft, 11 in
Shipping
Our team of expert packers and shippers can have this item safely packed and on its way to you in almost any location worldwide.
Please request a shipping quotation before placing your order.
Further Information
To find out more about this item please feel free to call our experts on +44 20 8809 9605
When calling please quote item reference: 02299